Easy Low Carb Living Cast Iron Cookbook

- Melinda Reed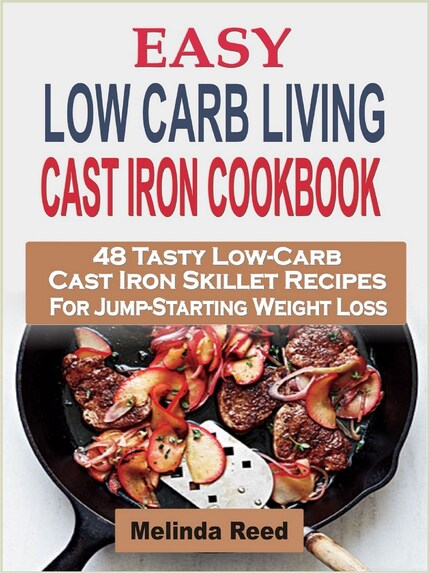 Opis
If You Don't Have A Cast Iron Skillet In Your Kitchen, Now Is The Time To Get One. It Is Going To Become Your Dieting And Weight Loss Companion!

If you are a lover of good food, sticking to a diet will be easier if you can find delicious recipes that will enable you prepare mouth-watering meals quickly and easily. This solution is provided for you in Easy Low Carb Living Cast Iron Cookbook. Now you have 48 delicious low carb recipes that you can make easily in your cast iron skillet. It is a collection of kitchen tested breakfast and main dish chicken, beef, pork, seafood and vegetable recipes. The nutritional information of each of these recipes is provided so you know the amount of carbs you are eating per serving.
Dieting does not get easier than this. Now you can eat great tasting food and also supercharge your diet plan at the same time. No matter the type of meal that you want, a rich variety has been provided for breakfast, lunch and dinner. You will always find something exciting to toss together and still come up with a mouth-watering cast iron skillet meal that is prepared in record time!
Besides reducing blood sugar level and significantly lowering your cravings for sugar, these low carb recipes will push your body into a naturally effective weight loss mode. When carbohydrates are restricted, the body has to depend on fat and protein to have more energy. This conversion process helps your body to burn a greater number of calories every day.
Weight loss becomes easier and you can start seeing those pounds melting away!

© Rockstream Press (e-book)