#DoNotDisturb
How I Ghosted My Cell Phone to Take Back My Life
- Jedediah Bila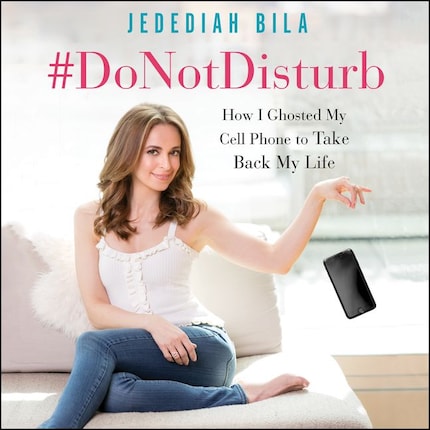 Opis
Have you ever looked at your email, then texts, then Facebook, then Twitter, then email, then Instagram, then Candy Crush, then texts, then Snapchat, then texts again, and now you've wasted the time you had set aside for more important things?

Jedediah Bila has solved her own Obsessive Compulsive Tech Disorder, and she did it without throwing away her devices.

It's time to switch on airplane mode and settle into Jedediah Bila's #DoNotDisturb: How I Ghosted My Cell Phone to Take Back My Life.

In this timely, entertaining and inspiring book, Jedediah Bila chronicles her chaotic, confusing, and all-consuming love-hate relationship with - her cell phone. Stepping back from the whirlwind of texting, social media, and an endless sea of apps, Bila questions how our relationships, character, and sanity have suffered from our deep dive into the digital abyss. Exploring the toll that tech addiction took on her life, Bila reveals her missteps and mistakes, including several upending, life-altering months swirling in an ex-boyfriend's cell-phone-enabled double life, and how a low-tech millennial later stole her heart.

Travel with Jedediah through the embarrassing and catastrophic consequences of Ménage-a-Tech relationships, social media's Perception Deception, and the One-Potato-Chip-Problem of trying to resist Silicon Valley's hypnotic, slot-machine software designed to lure you in. Bila reveals how she navigated away from an unhealthy, oversaturated diet of tech junk food to striking just the right balance with technology to let her unplugged, real-life moments take charge.

In #DoNotDisturb, Bila applies her trademark no-nonsense, common-sense, personal responsibility and accountability-centered approach, warning us that if we don't stop acting like robots, our very humanity is at stake.

Through warm anecdotes and cold, hard truths, Bila reveals how she pulled her way out of the tech fog to keep her eyes focused on the life right in front of her. And how you can too.