Deep Water; Diary of a Black Panther; Soul Sister

- Geoffrey Giuliano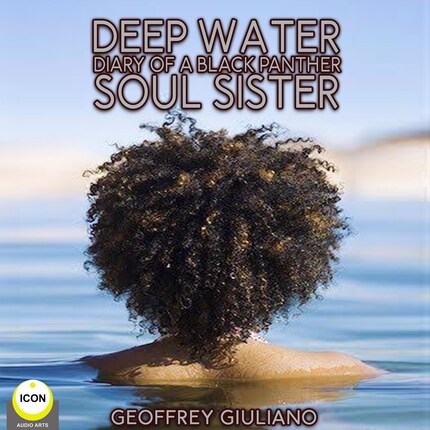 Opis
Assata Olugbala Shakur is a former member of the Black Liberation Army (BLA), who was convicted of being an accomplice in the first-degree murder of State Trooper Werner Foerster during a shootout on the New Jersey Turnpike in 1973. Shakur was also the target of the FBI's COINTELPRO (counterintelligence program) directed against Black Power movement groups and activists.
Also involved in the shootout were New Jersey State Troopers Werner Foerster and James Harper and BLA members Sundiata Acoli and Zayd Malik Shakur. Harper was wounded; Zayd was killed; Foerster was killed by Acoli. Between 1973 and 1977, Shakur was charged with murder, attempted murder, armed robbery, bank robbery, and kidnapping in relation to the shootout and six other incidents. She was acquitted on three of the charges and three were dismissed. In 1977, she was convicted of the murder of Foerster and of seven other felonies related to the shootout.
While serving a life sentence for murder, she escaped from the Clinton Correctional Facility for Women in 1979. She surfaced in Cuba in 1984, where she was granted political asylum. Shakur has lived in Cuba since, despite US government efforts to have her returned. She is on the FBI Most Wanted Terrorists list, as Joanne Deborah Chesimard.
This is her story.
Produced by Devin Lawrence
Edited by Macc Kay
Production executive Avalon Giuliano
ICON Intern Eden Giuliano
Music By AudioNautix With Their Kind Permission
©2020 Icon Audio Arts (P) 2020 Icon Audio Arts LLC
Geoffrey Giuliano is the author of over thirty internationally bestselling biographies, including the London Sunday Times bestseller Blackbird: The Life and Times of Paul McCartney and Dark Horse: The Private Life of George Harrison. He can be heard on the Westwood One Radio Network and has written and produced over seven hundred original spoken-word albums and video documentaries on various aspects of popular culture. He is also a well known movie actor.
© Author's Republic (audiobook)