Corporate Characters
- Wulf Rehder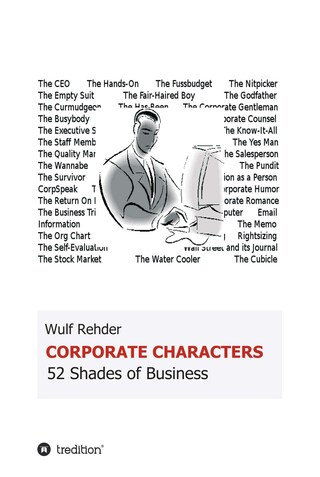 Opis
A corporation is a world all its own. Its inhabitants include the full deck of 52 Corporate Characters described in this book. Among them are not only human species such as the CEO and the Janitor, but also more abstract characters like Profit, Gossip, Corporate Humor, Corporate Romance and the Corporate Spirit.

You will learn about the deeper meaning of the Water Cooler and of life in a Cubicle. Read about Rightsizing and Self-Evaluation. Especially important for the atmosphere of a corporation are colorful characters like the Has-Been, the Hands-On, the Empty Suit, the Wannabe, the Yes-Man, the Nitpicker, the Fussbudget, and more. Advanced corporations also feature the Trophy Wife, the Visionary, and the Godfather.

The philosophy behind these wild and wily, tame and timid, high and mighty inmates of a contemporary business bestiary is described in an introductory essay, with references to American folklore, the Bible, and famous authors such as Thoreau and Shakespeare.