Build Your Board, Build Your Business: The Path to Million Dollar Success Explained
- Barbara Clarke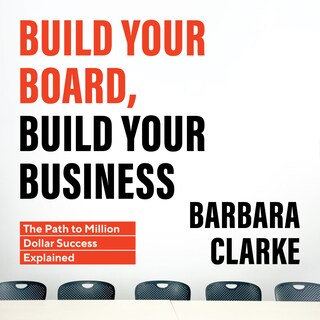 Opis
As a CEO charged with elevating your business and ensuring its growth, the path can feel long—and lonely—without the right support. But behind every successful CEO is a board of directors, a diverse group of mentors rich in knowledge and experience, capable of guiding you in your company's development and laying a foundation for you to flourish.
Are you ready to start building?
In Build Your Board, Build Your Business, economist, investor, and entrepreneur Barbara Clarke shows how to take your company to the next level and fulfill your potential by developing the board of directors your company needs for success. Whether you're a CEO now or aspiring to be one, this book is the business companion that will help you organize your intentions and goals, streamline your effort, and utilize the diversity your organization has to offer. Your personal success means more overall success for your company. With worksheets, questionnaires, and exercises to demystify the process of building a board, Build Your Board, Build Your Business is a thought-provoking companion for any business owner's journey to success.