Bram Stoker's Dracula

- Bram Stoker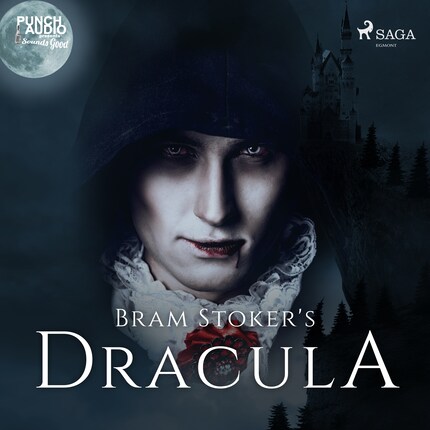 Opis
"Dracula" is an 1897 Gothic horror novel by Irish author Bram Stoker. Famous for introducing the character of the vampire Count Dracula, the novel tells the story of Dracula's attempt to move from Transylvania to England so he may find new blood and spread the undead curse, leading to a battle between Dracula and a small group of men and women led by Professor Abraham Van Helsing.
"Dracula" has been assigned to many literary genres including vampire literature, horror fiction, the gothic novel and invasion literature. Although Stoker did not invent the vampire, he defined its modern form, and the novel has spawned numerous theatrical, film and television interpretations.

Abraham "Bram" Stoker (1847-1912) was an Irish writer. He is mostly remembered today for his "Dracula" (1897), which is considered one of the most significant works in the horror genre.
© Saga Egmont (audiobook)