BEST GOLF TIP - EVER!

- Cotter Bass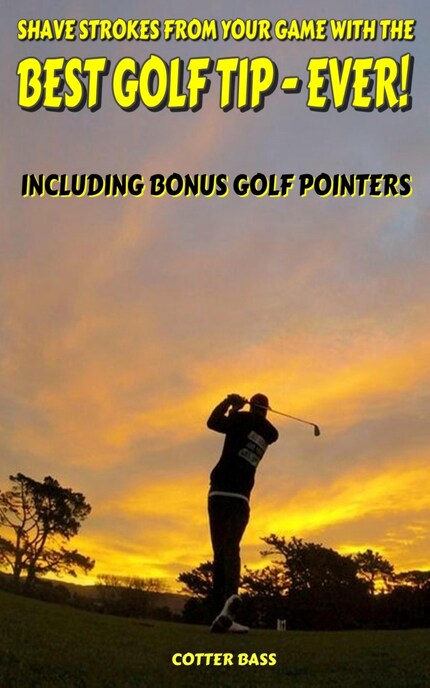 Opis
Those of us who are destined to beat a little white ball around with a stick on a grassy pasture and end up poking it into a small hole in the ground often wonder if there is an easy fix, a magic elixir, or perhaps some divine intervention that will make our swings perfect, render our distance off the tee legendary, and ordain our handicap divine. But alas, in the end we realize that there is no divine intervention, no magic elixir, no easy fix! We must play the ball where it lies and recognize our limitations.



Sure, we have tried most golf training aids on the market; we have read a bazillion instructional golf books and magazine articles, and we have thoroughly scrutinized and tested countless golf tips from every source. But notwithstanding our efforts, our handicaps have not budged. There seems to be no cure, no hope, and no deliverance.



But wait! There
IS promise! There
IS hope and there
IS a fix! The
BEST GOLF TIP – EVER! is just what you have been waiting for! This awesome book will take you by the hand and pull you out of the golfing doldrums! At last,
BEST GOLF TIP – EVER! examines and defines a new and radical approach to the mental side of golf. Isn't it time to take a new approach to your golf game? Read
BEST GOLF TIP – EVER! and learn how to relax, lower your scores, and finally enjoy our game to an extent you never believed possible.



And don't forget to thoroughly digest each and every one of the many
BONUS GOLF POINTERS included with this fantastic and revealing eBook!