Beginner's Guide to Information Marketing - Your First Audio Product (Unabridged)

- Marcia Yudkin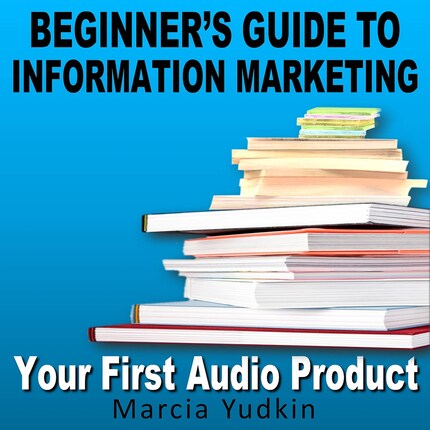 Opis
Create and sell your first audio product, step by step.
Wishing you could wake up with payments in your email inbox and the freedom to retire earlier or spend more on day-to-day luxuries because you have a second source of income? Learn how to make this happen by creating and selling audio products.
There's no need to suffer through the typical mistakes that delay success with audio products. Discover how to do it right, so they begin bringing you income your first time out of the gate.
With simple, easy-to-follow guidelines, this recording teaches you:
* Nine advantages and three disadvantages of audio products, compared with other information formats
* Six additional benefits of selling audio products
* Seven audio formats - and which two are easiest to start with, while which one is definitely NOT for beginners
* Choosing a manageable topic that buyers would pay for
* Preparing adequately for the audio recording session
* Your best no-cost recording option, and what you need to make it work professionally
* Two free, simple-to-use audio editing programs and the only two techniques you need to use them for
* Should you deliver the audio as a download, a CD or give the customer an option? My recommendations
* The most convenient CD create-on-demand company on the planet
* Deciding on the price
* Setting up your audio product for sale
* Six powerful ways to attract buyers for the audio product
* Ten must-have elements for your sales copy
And each of the above steps can cost you nothing - that's right, $0!
Author Marcia Yudkin is a veteran speaker, author and entrepreneur, having first shared her works in public at age seven, when she read poems she had written on a TV show. Her audio products include a cassette tape that in the early 1990s was offered by the Writers Digest Book Club and the Sounds True catalog. She has delivered three-minute commentaries on National Public Radio and hosted countless teleseminars.
© 2013 Marcia Yudkin (audiobook)
© 2012 Marcia Yudkin (audiobook)