Be the Coach of Your Life Bundle, 2 in 1 Bundle
- Martin Cooke, Oscar Pollys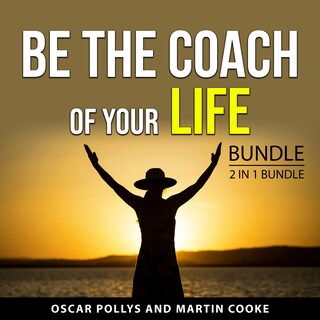 Opis
Be the Coach of Your Life Bundle, 2 in 1 Bundle: Stop Comparing Yourself and The Imposter Cure
You might not have realized it but you probably have been comparing yourself to other people since you were young. The problem is that most comparisons evoke a negative feeling and often leaves someone bitter or angry sometimes. Negative comparisons can damage a person's self-esteem and self-worth. Imposter syndrome is a big deal for a lot of people. Imposter syndrome is something that can cause someone to feel like they do not belong somewhere and that others are going to start to notice that they do not belong there at all. This can cause a lot of stress and anxiety for the person who suffers from it and can make it hard for them to work on goals, accept praise, or do well in many aspects of their lives.
This bundle will teach you the steps on how to overcome imposter syndrome and how to stop feeling like an imposter in your own life. You will learn how to finally fight off this feeling and start living a better life. You will also learn how you can use comparisons to improve your life. You will discover how you can steer clear of negative comparisons and start using comparisons to make your life better.
This 2 in 1 bundle includes the following audiobooks:
1. Stop Comparing Yourself: The Essential Guide on Loving and Being Confident in Yourself, Learn How to Stop Caring What Other People Think Of You and Become Confident in Yourself
2. The Imposter Cure: Discover the Secrets on How to Overcome Imposter Syndrome. Learn How to Stop Feeling Like an Imposter, Improve Your Self-Esteem and Achieve Your Goals in Life
If you want to learn more, download your copy of Be the Coach of Your Life 2 in 1 Bundle today!