Aging Backwards: The Ultimate Guide to Reverse Your Aging, Learn About the Secrets to Reclaiming Your Youth and Vitality

- Jenna Falls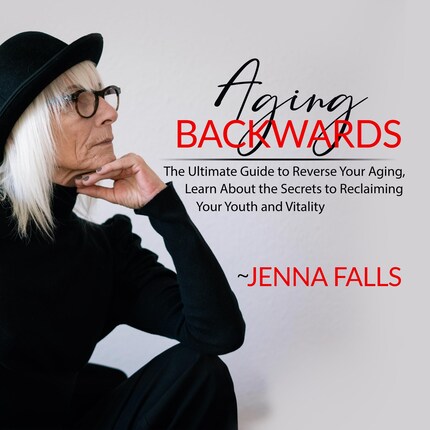 Opis
Aging Backwards: The Ultimate Guide to Reverse Your Aging, Learn About the Secrets to Reclaiming Your Youth and Vitality

Everyone wants to look young. As the years go by, the concern of looking young becomes of greatest importance. But despite any technology and human advancement, there's still one thing we can never control—time. Time will continue to pass by and so is our biological age.
But most people are usually just concerned about their outward appearance when it comes to aging. None is looking at the more important part which is the inside. Aging is not just about looking good on the outside but feeling great on the inside as well. If you are healthy on the inside, it will naturally reflect on the inside.
In this audiobook, you will discover ways to reclaim your youth and ways that you can optimize your health and prolong your life. You will learn all the aspects of aging that can be prevented if you become successful in reversing aging.


In detail, these are the topics you will learn this audiobook:

· What is Reverse Aging
· The Science Behind Reverse Aging
· Benefits of Reverse Aging
· Lifestyle Changes
· Food and Diet
· Daily Routines
· Best Ingredients for Younger Looking Skin
· Anti-Aging Supplements


Time will still continue to tick and although time and troubles will inevitably still happen to us all, we can make numerous positive changes in both our actions, lifestyles, habits, and attitudes so that we can slow the aging process.

Discovering ways you can reverse your aging to look and feel good both inside and out is just in the tips of your fingers. Scroll up now and click that "Add to Cart' button today!

© Author's Republic (audiobook)