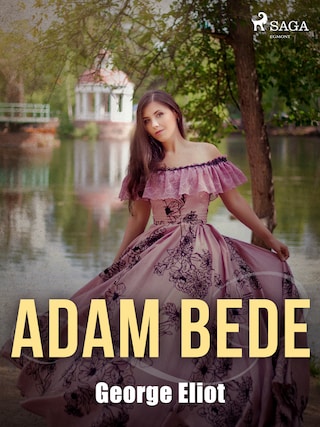 Opis
In George Eliot's first novel, the idyllic village of Hayslope is rocked by a scandalous affair.

Adam Bede, the village carpenter, has his heart set on the beautiful but vain Hetty. But one day he discovers Hetty and a local squire together in the woods. It's the moment that changes everything. What follows is a beguiling and tragic drama that features murder and atonement.

A big hit in its day, "Adam Bede" is beautifully told and morally complex. A great read for fans of other Victorian masters like Hardy or the Brontes.

George Eliot, pseudonym of Mary Ann Evans (1819–1890), was an English novelist, journalist and poet. She took a realist approach to storytelling, finding the drama and beauty in the day-to-day existence of England's rural working classes. Her most famous novels include "Middlemarch", "The Mill on the Floss" and "Adam Bede".

Eliot's personal life was the subject of some controversy. For over two decades, she lived together with George Henry Lewes, a married man—he was estranged from his wife but never officially divorced. Their relationship offended Victorian sensibilities, but failed to dent Eliot's popularity with readers. The pair are buried side-by-side in London's Highgate Cemetery.