'Membering

- Austin Clarke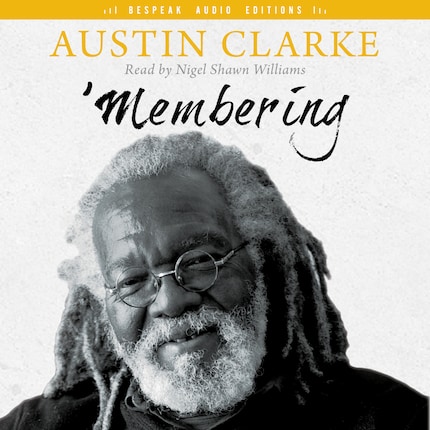 Opis
2016 OCM Bocas Prize for Caribbean Literature (Longlisted)

2016 RBC Taylor Prize (Longlisted)

The unforgettable memoir of Giller Prize–winning author and poet Austin Clarke, called "Canada's first multicultural writer."

Austin Clarke is a distinguished and celebrated novelist and short-story writer. His works often centre around the immigrant experience, of which he writes with humour and compassion, happiness and sorrow. In 'Membering, Clarke shares his own experiences growing up in Barbados and moving to Toronto to attend university in 1955 before becoming a journalist. With vivid realism he describes Harlem of the '60s, meeting and interviewing Malcolm X and writers Chinua Achebe and LeRoi Jones. Clarke went on to become a pioneering instructor of Afro-American Literature at Yale University and inspired a new generation of Afro-American writers.

Clarke has been called Canada's first multicultural writer. Here he eschews a traditional chronological order of events and takes the reader on a lyrical tour of his extraordinary life, interspersed with thought-provoking meditations on politics and race. Telling things as he 'members them.

Bespeak Audio Editions brings Canadian voices to the world with audiobook editions of some of the country's greatest works of literature, performed by Canadian actors.